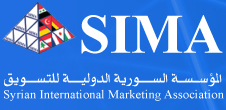 Watex 2011

In the Middle East, which is characterized by deserts, the scarce resource of water must be used extremely sparingly. However, there is an enormous need for development and pent-up demand for modern water and environmental technologies. WATEX fills a gap here and has a pioneering role in Syria.
The fair is an important platform for water technology in the Middle East with international exhibitors, including from China, Japan, USA and the countries of the Arab region. German companies in particular enjoy a particularly high reputation with their "Made in Germany" technologies and many years of experience in the environmental sector.
In 2010, WATEX took place on an exhibition area of over 7500 m², with 150 exhibitors representing over 450 brands and international institutions. Over 13,000 trade visitors from Asia, Africa, Europe, America and the Middle East region attended the exhibition.
Based on the successes in the previous years, the now 4th WATEX trade show exhibition was held in Damascus from April 13 – 17, 2011.
The target group of WATEX are companies from the following sectors:
Water Technology
Treatment, Purification, Desalination

Analysis and Testing Equipment
Meters
Storage
Coolers, Heaters
Irrigation, Well Drilling, sewage pipes
Pumps & filters, Drainage Systems
Etc.
Environment System
Environment Friendly Building
Recycling Products & Systems
Filtration Systems
Pollution & Garbage Control
Alternative Energy Systems & Equipment
Etc.
WATEX was held in combination with CLIMATECH. CLIMATECH is a trade fair for heating, ventilation and cooling technology as well as renewable energies.
2011-4-13
2011-4-17
Europe/London
Watex 2011
Damascus
save event to calendar