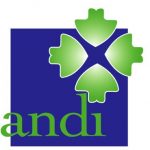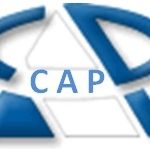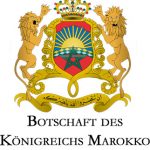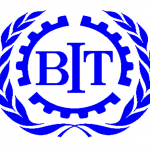 1st Hamburg Business Day Algeria
September 15, 2014
09:00 to 17:30
Algier | Tlemcen |Oran
+49 (0) 40 609 455 437
Economic diversification for greater attractiveness
on 15 September 2014, from 09.00-17.30
in the Albert Schäfer Hall of the Hamburg Chamber of Commerce
German-French with simultaneous translation
Looking back on the elections in April 2014, there is a great opportunity to continue the process of economic transformation in Algeria, as the economic environment is extremely promising due to the wealth of oil and gas deposits.
In Algeria there is a desire for greater economic diversification. In particular, there is a great need and probably the most promising future prospects for the development of various sectors such as infrastructure and construction, health, industry and tourism to promote the private sector. Due to a stable environment and higher annual economic growth, the country has one of the largest foreign exchange reserves and therefore has immense potential for a wide range of investments. Some US$ 286 billion are available for innovative projects.
Germany and Algeria have maintained active supported trade relations since 1974. The total volume of German exports to Algeria is constantly increasing and Germany is now the fifth largest trading partner. According to the Federal Statistical Office, in 2013 there was a volume of 2.1 billion euros in German exports and German imports worth 15.5 million euros.
Especially in the high-tech sector and the petrochemical industry there is a great demand from Algeria, which could be covered by German companies. In 2013 the automotive industry was the largest export sector for German companies with 29.2%, whereby the mechanical and plant engineering sector with 22.8% and the chemical industry with 13.7% made up a not insignificant share of economic relations. In the course of large-scale modernisation projects there are immense opportunities, for which the Algerian government is primarily promoting joint ventures between the private sector and foreign investors.
EMA organises the Hamburg Business Day Algeria in cooperation with the Algerian Embassy in Berlin, the Hamburg Chamber of Commerce, the Chambre Algérienne de Commerce et d'Industrie (CACI) and the Agence Nationale de Développement de l'Investissement (ANDI) as well as MDE Consult. In view of the current economic-political situation, this contact and information event with top-class decision-makers and experts serves as an ideal platform for the presentation and networking of a wide range of companies and organisations from Algeria and Germany and thus provides the basis for further cooperation.
2014-9-15 09:00
2014-9-15 17:30
Europe/London
1st Hamburg Business Day Algeria
Algier | Tlemcen |Oran
save event to calendar