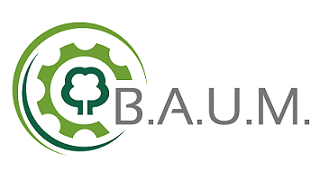 Our Secretary General, Clara Gruitrooy, will be participating as a speaker in the SUSTAINABILITY CORPORATE MEETING on 𝗧𝗥𝗔𝗡𝗦𝗙𝗢𝗥𝗠𝗔𝗧𝗜𝗢𝗡 𝗗𝗜𝗔𝗟𝗢𝗚𝗨𝗘: 𝙎𝙐𝙋𝙋𝙇𝙔 𝘾𝙃𝘼𝙄𝙉𝙎 𝘼𝙉𝘿 𝙀𝙁𝙁𝙀𝘾𝙏𝙎 𝙊𝙉 𝙎𝙄𝙏𝙀, organized by B.A.U.M. e.V.
The event aims for the exchange of information and expertise on current sustainability topics, as well as looking at the measures that can be implemented economically by European medium-sized companies. The meeting will discuss other topics such as:
✔️"Supply chains and local effects" – Clara Gruitrooy (Secretary General, Euro-Mediterranean-Arab Association (EMA e.V.))
✔️"The AFTS-Track & Trace System" – Christoph Haupenthal (CEO, Co-Founder, AFTS.biz)
✔️"Economic success through sustainable supply chains – DHL practical example" – Rene Prof. Dr. Schmidpeter (Managing Partner, M3TRIX)
The Sustainability Corporate Meeting will be held in 𝗚𝗲𝗿𝗺𝗮𝗻. Event details:
🗓️ March 12, 2021
⏰ 9:00 a.m. – 10:00 a.m. (CET)
📍 Zoom
A Special thanks to Yvonne Zwick for the invitation.