Last updated: July 2nd, 2021
The Federal Republic of Somalia with an estimated 15.8 million inhabitants in 2020 is a coastal state at the Horn of Africa, which borders Kenya to the south, Ethiopia to the west, and Djibouti to the northwest. Somalia is around 1.8 times larger than Germany. The capital Mogadishu in the southeast of the country lies directly on the Indian Ocean.
Somalia is a parliamentary representative democratic republic that has been headed by President Mohamed Abdullahi Mohamed since February 2017. His election in difficult times and the peaceful change of power had been seen by observers as a sign that the country was coming together and not falling apart. After an attempted extension of his term in April 2021, however, instability and fear of further conflict have replaced the earlier hopefulness with uncertainty. Somalia is a member of the UN, the African Union (AU), the Arab League, the Intergovernmental Authority on Development (IGAD) – a regional organization in the Horn of Africa –, and the Organization for Islamic Cooperation (OIC). At the start of 2021, 24 percent of all MPs were women, with the Federal Government of Somalia committed to implementing a 30 percent quota.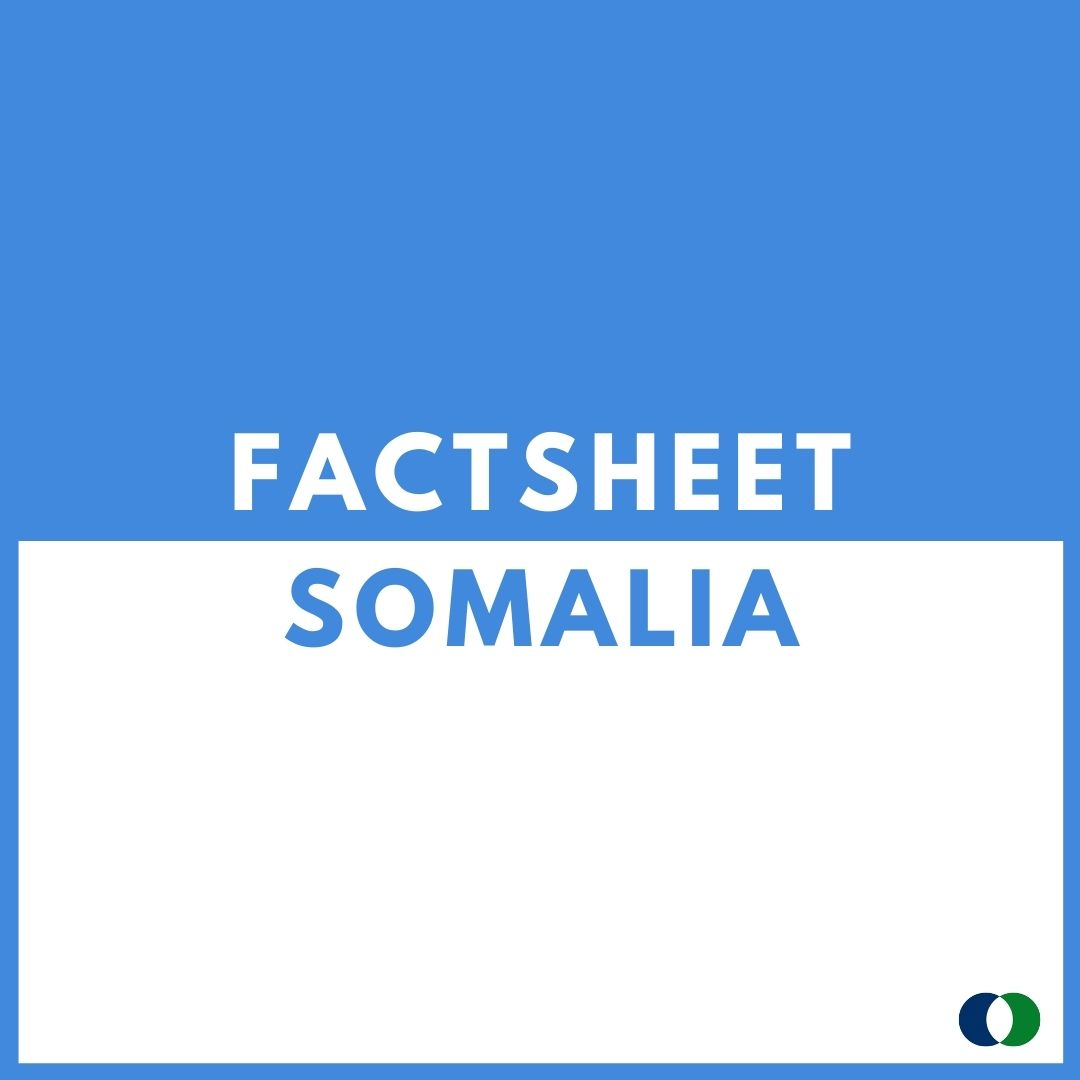 Particularly in northern Somalia in the Somaliland region, an economic upswing was noticeable before the Covid-19 pandemic. Maritime trade via local ports is increasing and Somalia remains the largest exporter of livestock to the Arabian Peninsula. The port of Berbera, operated by the Somaliland Port Authority and the Emirati logistics company DP World, has been expanded into an alternative for Ethiopian exports since 2018, in order to be able to handle up to 30 percent of Ethiopian transit trade.
The agricultural sector is the most important economic sector. Somalia is the world's largest producer of camel milk. In addition to livestock, important export goods are gold, oily seeds like sesame, as well as insect resins and gums. At the same time, Somalia is one of the largest recipients of food aid in the world. The economic exchange is largely based on money transfer and telecommunications companies. These reliably supplied the country with wireless Internet at the second cheapest rates in Africa as of 2021.