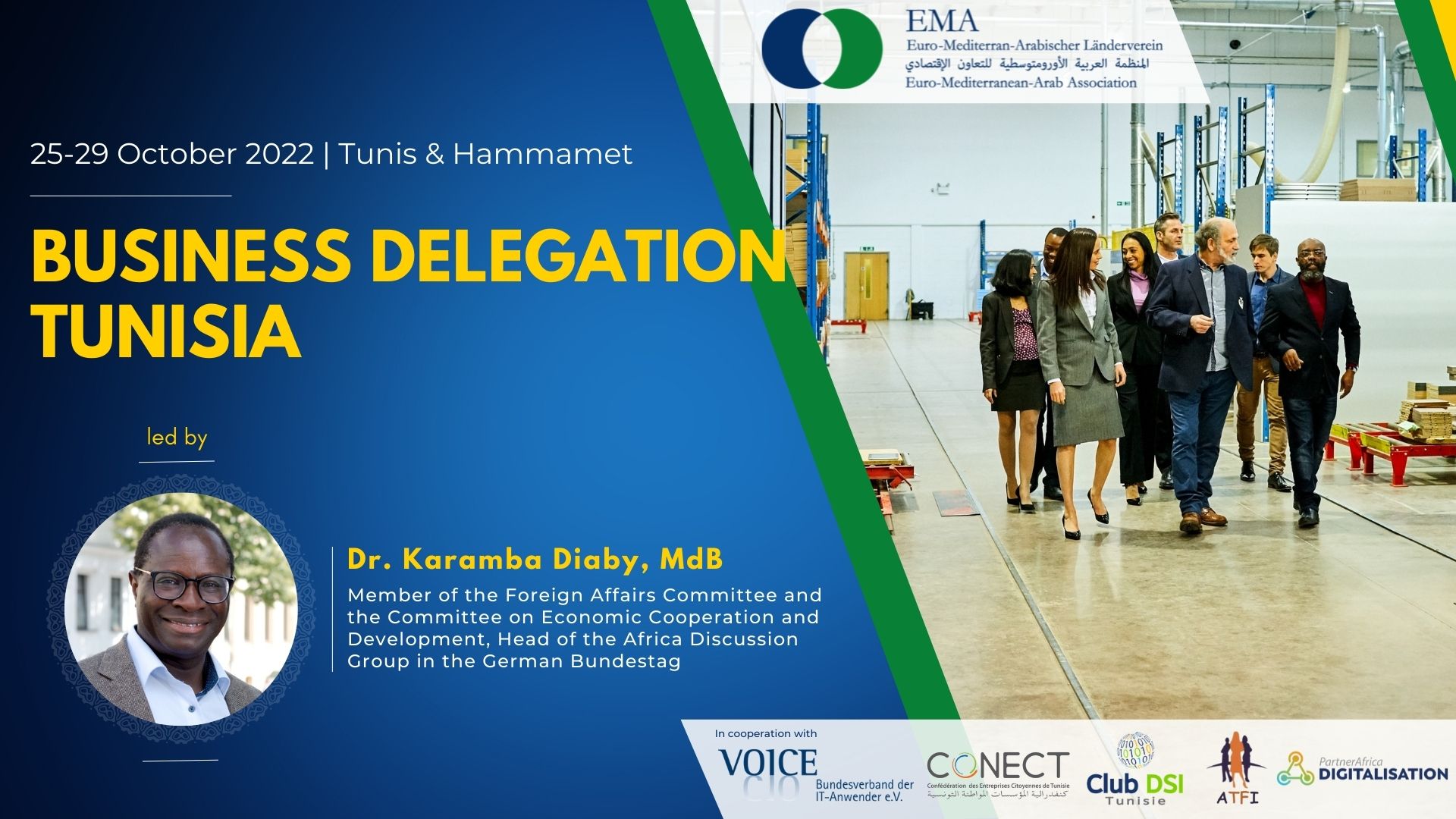 It is time for us to set off for Tunisia together! Tunisia is an attractive location for entrepreneurial engagement especially – but not only – in the areas of digitalization, skilled workers and the supplier industry. EMA is therefore organizing a cross-sector business delegation with a focus on IT, digital economy and other relevant industries to Tunisia under the leadership of Dr. Karamba Diaby, Member of the German Bundestag. You can now view the delegation's program here.
Why Tunisia?
First place in North Africa in the Global Innovation Index 2021, Talent Competitiveness Index 2021, and Global Entrepreneurship Index 2020.
Nearshoring: shorter, safer, or more sustainable supply chains away from China or Russia
Diversified free trade structure with EU, Africa (AfCFTA), Jordan (Agadir Agreement), etc.
Tax advantages for export companies (offshore sector)
State-of-the-art broadband infrastructure in the Mediterranean region with high-speed Internet and international transmission rates of around 180 Gb/s
IT sector: over 34,000 employees in around 1,800 companies Highly qualified professionals: 60,000 multilingual university graduates per year, over 10,000 university graduates in IT subjects per year, around 6,000 engineering graduates per year
Lower labor costs for IT specialists than in comparable markets in Europe and North Africa
Cross-sectoral need for cooperation with German companies: 3D printing, agile management, agritech (e.g. stock management, etc.), financial standards, healthcare industry (e.g. tech solutions for diagnostics, etc.), creative industries, QSH training, video game production, virtual reality/artificial intelligence/augmented reality, etc.
Tunisie Digitale national IT strategy: planned creation of 25,000 jobs in digitalization, offshoring and national champions per year since 2020.
Organic farming: leading African exporter of organic products with EU recognition.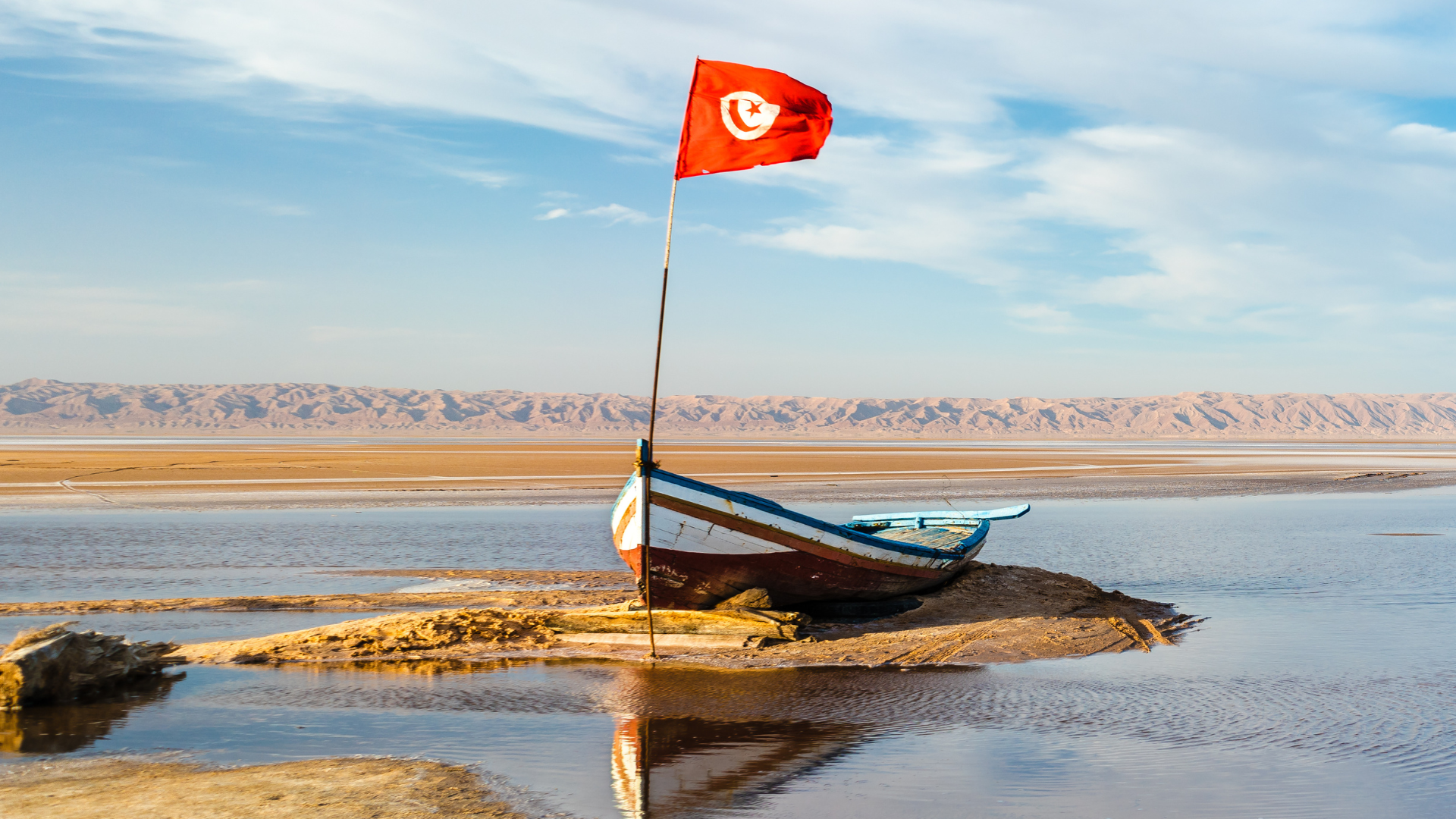 Highlights from the program:
Day 1:
Conference "Promoting Business and International Cooperation between Tunisia and Germany" in cooperation with the business association CONECT, the Association of Women Engineers ATFI and other partners – Success Stories of German companies in Tunisia.
Direct talks with potential business partners on site
Reception with the German ambassador Dr. Peter Prügel
Day 2 & 3:
Participation in the forum of digital users "Forum International of the DSI" with IT decision makers from Tunisia, the entire African continent and Europe.
Workshop & roundtable on German-African IT cooperation & energy transition
B2B meetings with Tunisian companies and partners
Why should you participate in the delegation?
B2B & Networking: participants can directly contact decision makers: from associations, diplomacy, and business in Tunisia and other African countries to exchange information about their projects and products.
Knowledge: The conference, designed specifically for the delegation, will provide you with up-to-date information and insights on business opportunities, market exploration, strategic projects, and business cases.
Market Access: We facilitate your access to relevant decision-makers, associations, and chambers in Tunisia.
Business Development: The EMA team is happy to support you in your market exploration or targeted market development after the trip through customized industry analyses or B2B contacts on site. Please contact us!