Adelheid Sailer-Schuster
2013 - 2014
Her professional career began in Hamburg in 1977 as deputy director of the main office of the Landeszentralbank. Her further career led her to Rome via the representation of the Deutsche Bundesbank and the position as financial attaché at the German Embassy. In Brussels, Ms. Sailer-Schuster was a member of the cabinet of Internal Market Commissioner Mario Monti at the European Commission, then an economic and financial policy advisor to the European Parliament's Committee on Economic and Financial Affairs and an advisor for financial market issues at the German EU Representation. Prior to her position at the Deutsche Bundesbank's Head Office in Hamburg, Mecklenburg-Western Pomerania and Schleswig-Holstein, she was Head of the Regional Division Banking and Financial Supervision at the Head Office in Berlin.
Prof. Dr. Horst H. Siedentopf
2009 - 2012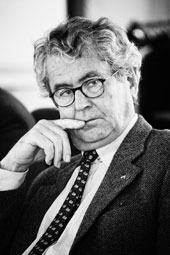 Professor Dr. Horst H. Siedentopf (born May 4, 1941 in Magdeburg; † December 19, 2017) was a doctor of economics. His professional career in international trade with large corporations such as Esso, VEBA (now E.ON), Stinnes and MG (Metallgesellschaft), where he worked in management positions, took him to many regions of the world.
In December 1999 he was appointed professor for foreign trade and international management (AIM) at the HAW Hamburg. After being Honorary Consul of Norway for some time, Professor Dr. Horst H. Siedentopf from 2007 Honorary Consul of the Kingdom of Morocco in Hamburg. In this capacity he got to know the EMA during the preparations for its foundation and remained closely connected to it until his death.
Prof. Dr. Ralf Busch
2008 - 2009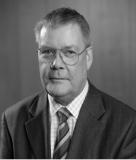 Professor Dr. Ralf Busch, born in Berlin in 1942, studied prehistory, art history, folklore in Göttingen and Vienna and graduated with a doctorate. From 1974 to 1986 he was curator, then chief curator at the Braunschweigisches Landesmuseum and from 1987 to 2002 director and professor of the Helms-Museum Hamburg-Harburg. Until his retirement in 2007, Busch was Senior Scientific Director of the Hamburg Senate Chancellery. Professor Dr. Ralf Busch has helped shape and carried out numerous projects in the Near and Middle East.