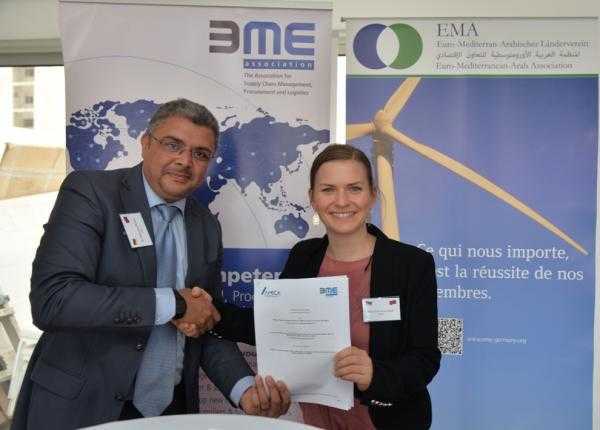 Dortmund | 23. of November 2021 & Online | 24. November – 3. Dezember 2021
Discover and use the great potential of supplier in the Maghreb region! During the 2nd Maghreb Purchasing Initiative held at the Dortmund Chamber of Industry and Commerce, you will have the opportunity to do so. Meet your favourites in tailor-made B2B matchmaking appointments. Due to possible Covid19 restrictions, all participants will also have the opportunity to hold online B2B meetings.
The 2nd Maghreb Purchasing Initiative is organised by EMA member BME (German Association of Materials Management, Purchasing and Logistics) in cooperation with EMA and its AHK project partners from the Maghreb region under the leadership of the German-Moroccan Chamber of Commerce (AHK Morocco), AHK Tunisia and AHK Algeria on behalf of the German Federal Ministry for Economic Affairs and Energy (BMWi).
The purchasing initiative is a project-related funding initiative within the framework of the BMWi market development programme for SMEs. The target group is primarily small and medium-sized German enterprises (SMEs).
For more information please take a look at the flyer.