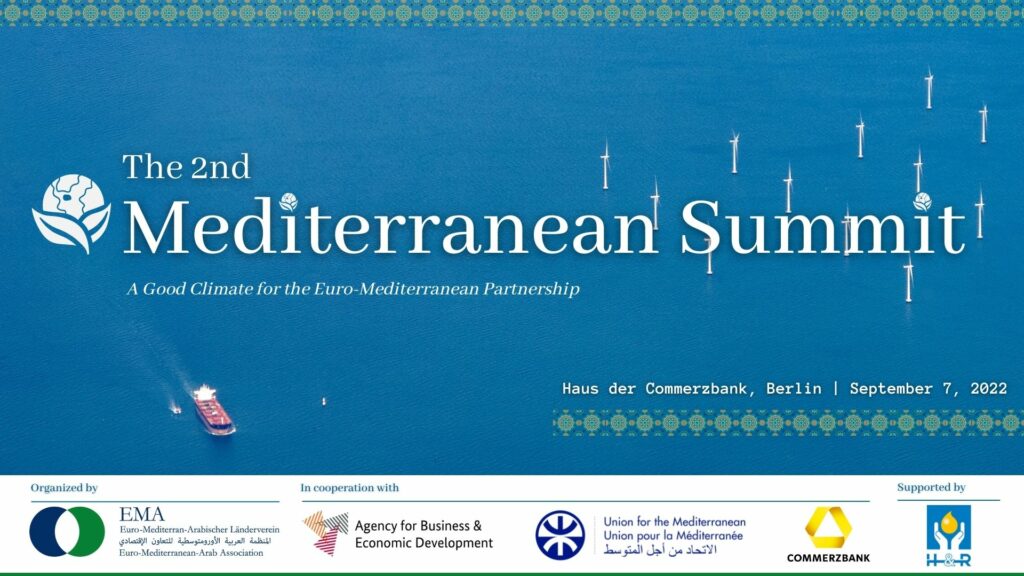 It is a special honor for the Euro-Mediterranean-Arab Association EMA e.V. to invite its members to the 2nd Mediterranean Summit on September 7, 2022 in Berlin.
The Forum will be the main event for dialogue among Euro-Mediterranean experts and supporters in Berlin this year, bringing together, in addition to EMA members, diplomats from EU and Arab League member states, parliamentarians, representatives of civil society and academia, and numerous Mediterranean decision-makers.
Please note that participation in the 2nd Mediterranean Forum is reserved for EMA members. You are not yet a member of EMA? Then you will find more information here -> Become a Member
The 2nd Mediterranean Forum is organized in cooperation with the Agency for Economic & Development, Union for the Mediterranean, Commerzbank AG and H&R Group.