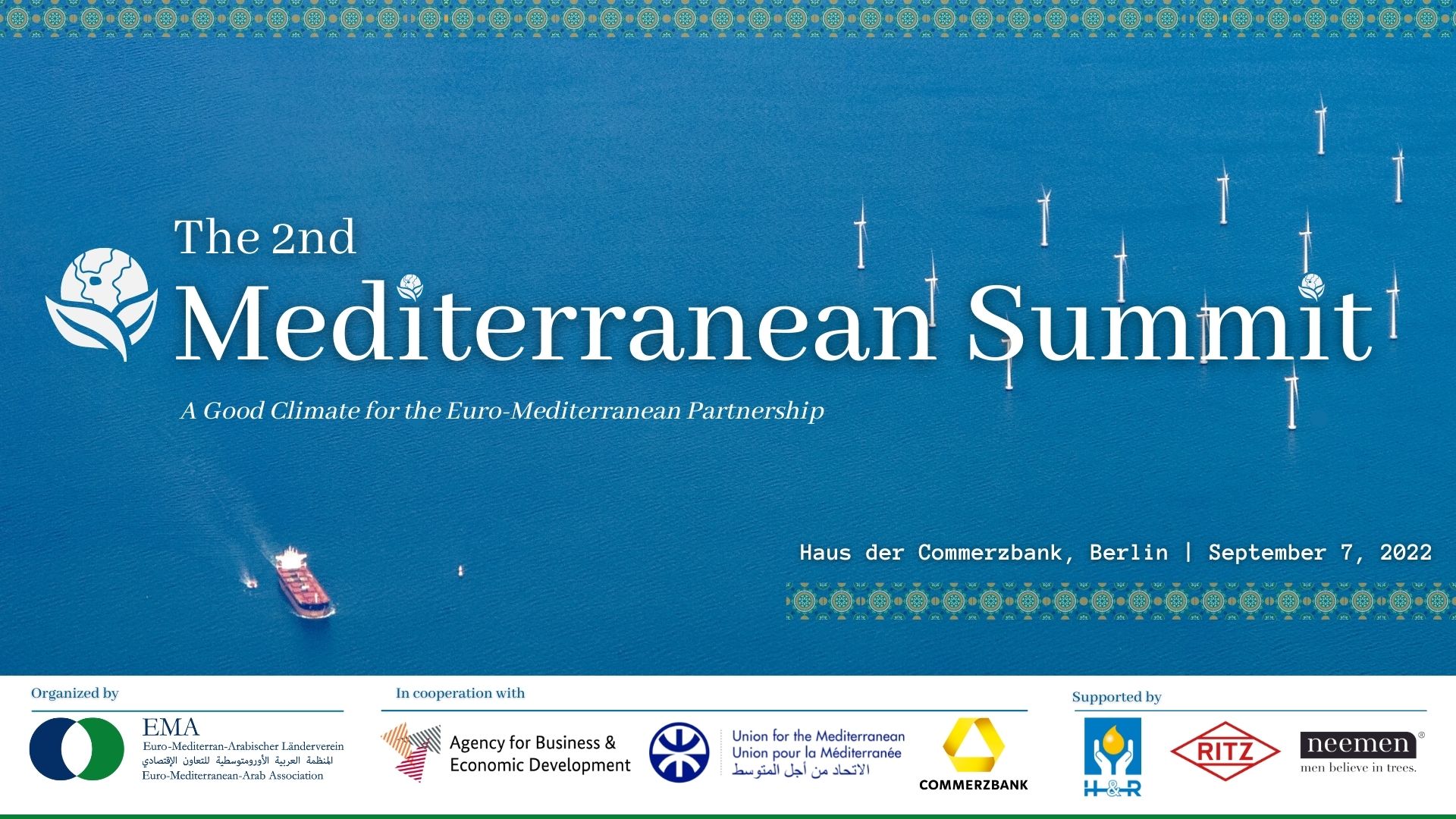 The Euro-Mediterranean-Arab Association EMA is honored to invite you to
The 2nd Mediterranean Summit
"A Good Climate for the Euro-Mediterranean Partnership"
Berlin | September 7, 2022
The Mediterranean Summit is the key event in Germany for the interregional and interdisciplinary dialog of experts and promoters of the Mediterranean. In a world of growing turmoil and uncertainty, more than ever, attending this exclusive platform for a renewed partnership between the two shores of the Mediterranean is a timely opportunity to raise awareness among various stakeholders about current affairs and developments in the Mediterranean region.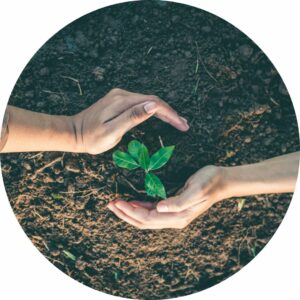 The Summit will bring together high-level representatives and stakeholders from Europe and the Mediterranean region from the fields of diplomacy, private sector businesses, politics, academia, and civil society to discuss new opportunities for enhanced regional cooperation as well as sustainable development and climate action. We expect, among others, the Honorary President of the EMA and former President of the Federal Republic of Germany Christian Wulff, as well as numerous guests from the countries of the Mediterranean and Middle East region.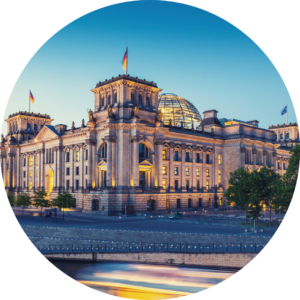 Furthermore, the Summit addresses specifically the new members of the German government and parliament to raise awareness among their fold about current affairs and activities in the Mediterranean basin.
Why should you participate in the 2nd Mediterranean Summit? 
Knowledge: The Forum provides you with up-to-date information and insights on investment opportunities, market exploration, strategic projects and business cases.
Market access: We facilitate your access to relevant decision-makers, associations and chambers of commerce throughout the Mediterranean region.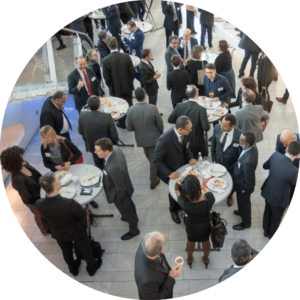 Business development: After the event, the EMA team will be happy to support you in your market exploration or targeted market development through customized industry analyses or B2B contacts on site. Please contact us!
Support programs: Climate protection is a priority topic of the German Federal Government. The EMA and its partners can arrange funding programs and financing opportunities specifically designed for investments and partnerships in a variety of relevant sectors and industries.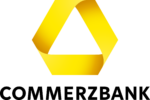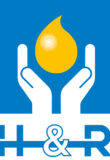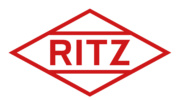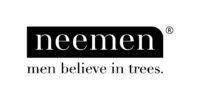 For ema members and selected guests only
Please note that participation in the 2nd Mediterranean Summit is reserved for members of EMA. Are you not a member of EMA yet? Then we would be delighted to get you to join the EMA and work together to further develop Euro-Mediterranean-Arab relations. Click here for more information on membership!
Your participation will only be considered confirmed once you have received a binding confirmation of registration from EMA. In case of cancellation on your part, we kindly ask you to inform us in time so that we can give one of the coveted places to another person. We thank you for your understanding!