Hamburg Business Day Libya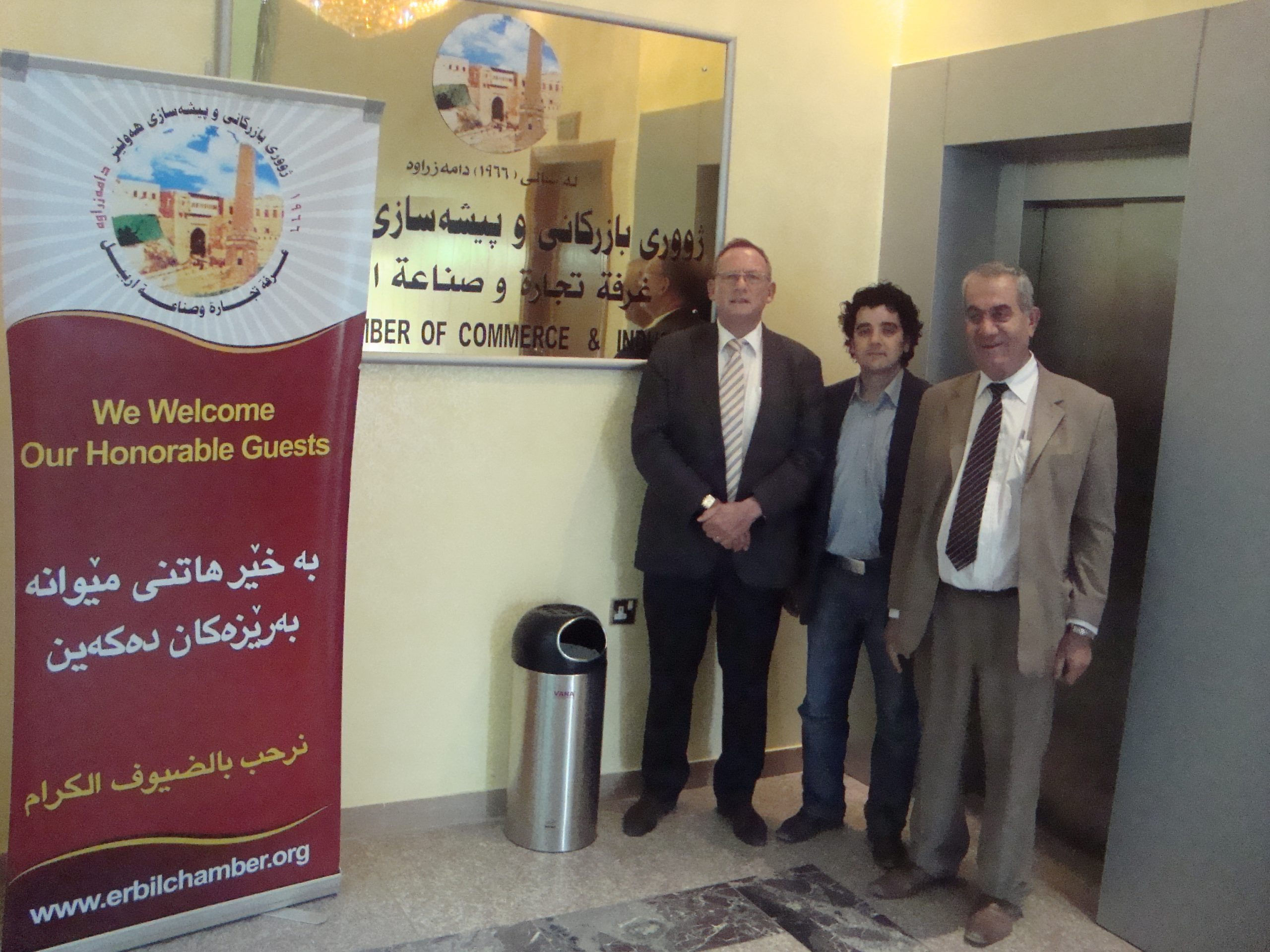 Hypo Vereinsbank, Alter Wall 22, Hamburg
Libya – The Gate to Arab and African Markets
September 30th, 2009
09.00 a.m. – 6.00 p.m.
Hypo Vereinsbank, Alter Wall 22, Hamburg
The "Hamburg Business Day Libya" presented information on possibilities for trade and investment in the country as well as perspectives on the development of the Libyan economy with special regard for Libya as a gate to Africa. Organized by the EMA in cooperation with the embassy of Libya and the Hypo Vereinsbank Hamburg, the conference offered participants the opportunity to exchange views and get into contact with business leaders, decision-makers and academic experts for economics, politics and law.
09.00 a.m.  Reception
09.30 a.m.  Opening
N.N.; Board of Directors, EMA
N.N.; Hypo Vereinsbank
N.N.; Government of Libya
Mr. Frigge; Wirtschaftsrat Hamburg
11.00 a.m. – 12.00 a.m.  Panel I: Politics and Economy in Libya – Current Developments, Problems, and Prospects
Moderator: N.N.
The Economic Relations Between Libya and Germany; Mr. Breuer, Federal Ministry for Economy and Technology (enquired)
The Political Relations Between Libya and Germany From the German Point of View; Mr. Berg, Ministry of Foreign Affairs (enquired)
Triangular Cooperation Between Libya-Africa-Germany: Libya as the Gate to Africa; H.E. Dr. al-Barag, Ambassador of the Peoples Republic of Libya
The Practical Economic Policy of Libya and Major Areas and Potentials for German-Libyan Economic Cooperation; al-Tayyib, Libyan State Secretary for Economy
12:00 a.m.  Break
12:30 a.m. – 1.30 a.m.  Panel 2: Libya as a Business Location
Funding Methods; N.N., Hypo Vereinsbank
Trade Law, Distribution Rights and the Establishment of Businesses in Libya; Dr. Jäger, Amareller Rechtsanwälte
Libya as Part of the Maghreb – Investment Laws and Conditions; Dr. Börner, Börner Rechtsanwalt
The Role of the LGC in the Initiation of Partnerships Between German and Libyan Companies; N.N. , LGC
Discussion
1:30 p.m.  Lunch
2:30 p.m. – 4:30 p.m.  Panel 3: Logistics and Infrastructural Investment – Concepts for the Future
The Infrastructural and Construction Branch in Libya – Today and in the Near Future; Mr. Hoffmann, Dorsch Consult
'The Goods Shall Flow' – Trade With Libya; Mr. Schnaars, Ungewitter
 Infrastructural Investments – Construction of (Solar-) Power Stations; Mr. Koopmann, MAN Ferrostaal
Planning and Building Airports in Libya; Mr. Burkhalter, Hochtief AirPort
Discussion
4:30 p.m. – 5:30 Panel 4: Reforms and Advance in the Libyan Health Care System and the Importance of Tourism in the Libyan Development Plans
Education and Advanced Training in Medical Professions (Doctors) and the Libyan Health Insurance System; Ms. Boscher, UKE
Consulting and Management for Medical Facilities With Regard to Special Business Practice in Libyan Hospitals; Mr. Tissen, GLHC
The Importance of Tourism in the Libyan Development Plans; Ms. Dr. Scholz, arkno Tourism
Reforms and Advance in the Libyan Health Care System; Prof. Dr. Badr Zaidan, Libyan Minister for Health (ret.)
Concluding Debate
Hospitality and flexibility
At the EMA's Hamburg Business Day Libya, "Libya as a gateway to the Arab and African markets" was presented
Many guests had come a long way to attend the Hamburg Business Day Libya on Wednesday, October 1, 2009. High above the city with a view of the Hamburg City Hall, EMA welcomed around 150 invited guests. Representatives from business, politics and society travelled from various regions to attend the lectures and discuss them afterwards. The relaxed and friendly atmosphere fostered good conversations during which new contacts and cooperations were established.
The guests and speakers were warmly welcomed by the patrons at the beginning of the event. EMA President Prof. Dr. Horst H. Siedentopf shared in his greeting words his special pleasure about the participation of high-ranking representatives from Libya, headed by Mohamad Fazzani (Chairman of the Union of the Chamber of Commerce and Industry in Tripoli) and Dr. Hakim Nagah (Director of Kafaat-Strategy and Competency Consulting).
Peter Hähner, the Regional Manager of Large Enterprises North of the HypoVereinsbank, emphasized the beneficial course of Libya's opening and encouraged to get to know the country with its facets and opportunities and to intensify the cooperation with Libyan partners. Carsten Frigge, State Councillor of the Hamburg Ministry of Economic and Labour Affairs, welcomed Hamburg as the venue for the Libya Business Day, as the city is the most important German foreign trade centre. The EMA makes a positive contribution to Hamburg's internationality and enables new strong contacts to the North African and Middle Eastern region. Mohamad Fazzani from the Libyan Chamber of Commerce pointed out the positive development of German-Libyan relations and at the same time invited to Libya to revive trade relations between the countries.
Afterwards, experts gave lectures on various topics, such as the current development of politics and economy in Libya as well as legal issues concerning trade, contracts and investments. Concrete project examples illustrated the great opportunities on the Libyan market and showed potential for new investments, for example in the construction and tourism industries and in the health sector.
Aziz Alkazaz introduced the topic with an overview of triangular cooperation between Libya, Africa and Germany. The representative of the Federal Ministry of Economics (BMWi), Anton Breuer, reported on the delegation trip of the Federal Minister of Economics Karl-Theodor zu Guttenberg to Tripoli in February 2009, during which the intensification of the bilateral economic relationship was agreed upon. The aim is to open a joint office of the BMWi and the Chamber of Commerce and Industry in Libya as a central address for interested entrepreneurs in the near future.
Dr. Hakim Nagah pointed out in his presentation that it is important for both partners to gain intercultural experience in the respective country. He recommended a flexible attitude to German entrepreneurs in Libya: "Libya changes every day – and usually for the better. Lawyers Dr. Stephan Jäger from the law firm Amereller and Dr. Achim-Rüdiger Börner provided insights into Libyan law, which is of particular interest to entrepreneurs. The Global Relationship Manager of UniCredit, Alexander Ladaa, promoted Libya as a business location, also because the country is currently in an economic boom and is hardly affected by the current financial crisis. The imprint "Made in Germany" also means a clear advantage for German entrepreneurs due to the excellent reputation in Libya. Chakib Chraibi from ABB AG shared his 25 years of project experience with the guests.
The managing director of DorschConsult, Olaf Hoffmann, reported in his practice report about his positive experiences in Libya: "The Germans are welcome in Libya and are free to realize their entire project planning on site. Günter Wieching of DYWIDAG International GmbH (Strabag), emphasized the hospitality in Libya and recommended "plenty of time for tea". Forwarding manager Henning Schnaars from Carl Ungewitter GmbH & Co. KG reported on his experiences and on well constructed roads in his lecture "When the goods should roll". Sarah Bassiri from Afriqiyah Airways and Adam Fazzani from Alajinihah Airways showed the audience the newly developed airways to Tripoli and beyond.
In the last block of the event, Leonore Boscher from the University Hospital Hamburg-Eppendorf pleaded for an opening of the German educational system for Libyan (medical) students in order to combine German and Libyan potential. Ina Akkermann of norgenta presented the Libyan market from the perspective of the medical technology industry. Dr. Britta Scholz of arkno Tourism advertised the "breathtaking sights" in Libya in the last specialized lecture. The tourism sector is small so far, but promises many opportunities. In spite of the mostly missing infrastructure for tourists, those who had travelled Libya were enthusiastic about the country and its people.
Finally, EMA Managing Director Dr. Abdelmajid Layadi thanked the speakers and the discussion-joyful audience. He encouraged further engagement in the region, whereby EMA will always be available for support with information and contacts.
From Heike Hahn
2009-9-30
2009-9-30
Europe/London
Hamburg Business Day Libya
Hypo Vereinsbank, Alter Wall 22, Hamburg
save event to calendar