EMA's Business Magazine for the Mediterranean and North Africa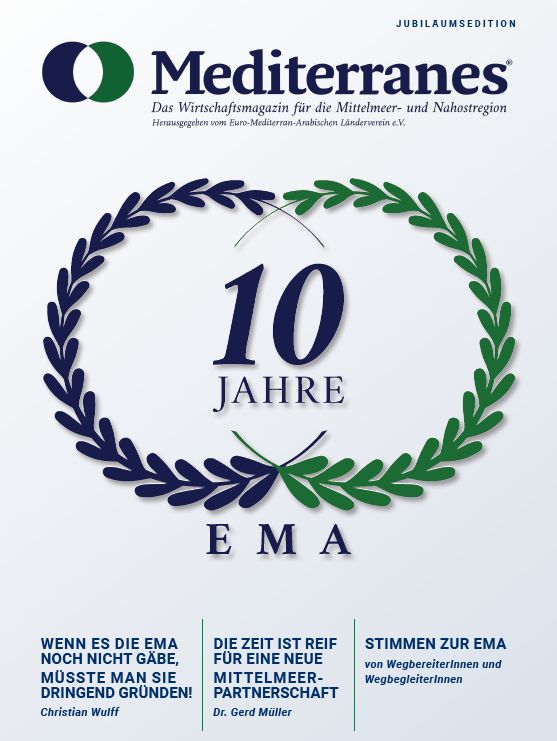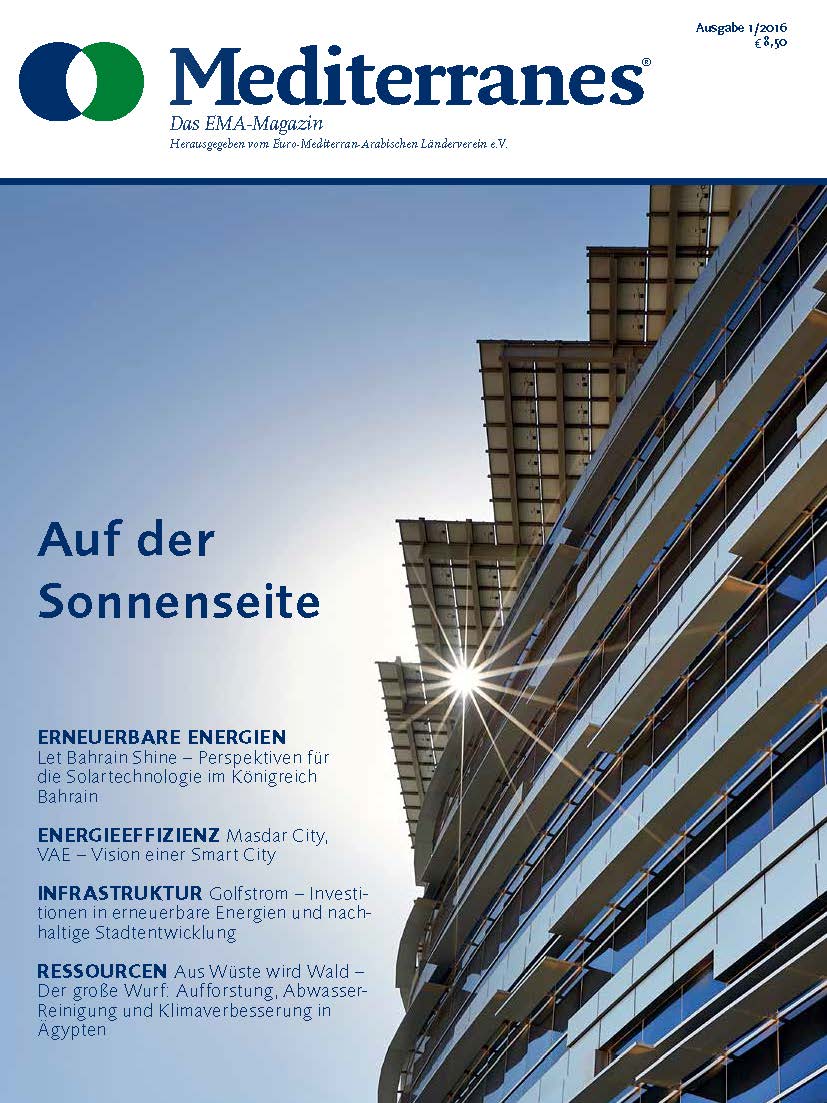 Interested?
Then become an advertising partner
Mediterranes offers you the framework to increase your company's recgonition in Germany and the EMA region! Inform  yourself about our targeted distribution and the details of our media data.
Or subscribe to Mediterranes
From now on you can subscribe to the quarterly magazine for 34,00 € (domestic price). As a reward you will be gifted two further issues (while stocks last) and a fine beverage as a present.
And become a member
Support the EMA work, profit from the membership, and engage with your and our goals.
Any further questions? Then feel free to personally contact our editors.