In a survey on experiences during the pandemic, we asked members and other stakeholders in our network to answer a few questions about their current situation as well as their outlook on future perspectives. Here you will find the analysis of their answers and thus insights into the optimism in the EMA network.
We asked you about the topics with high priority in the near future. The terms on this image show the 10 most frequently mentioned topics. The larger the circle, the more often the term was selected by respondents. As you can see, these topics correspond to the EMA's commitment and priorities. Internationalization, supply chains, logistics, and new markets have been among EMA's priorities since its establishment. A good example is the recently extended buyers project ConnectAchat (more information). But EMA is also committed to the environment, sustainability, and economic and social participation. Digitization is the core topic of our new project, which we launched last November together with Club DSI in Tunisia (for further information follow this link). Energy supply and the energy transition using new technologies such as green hydrogen are also part of our daily work.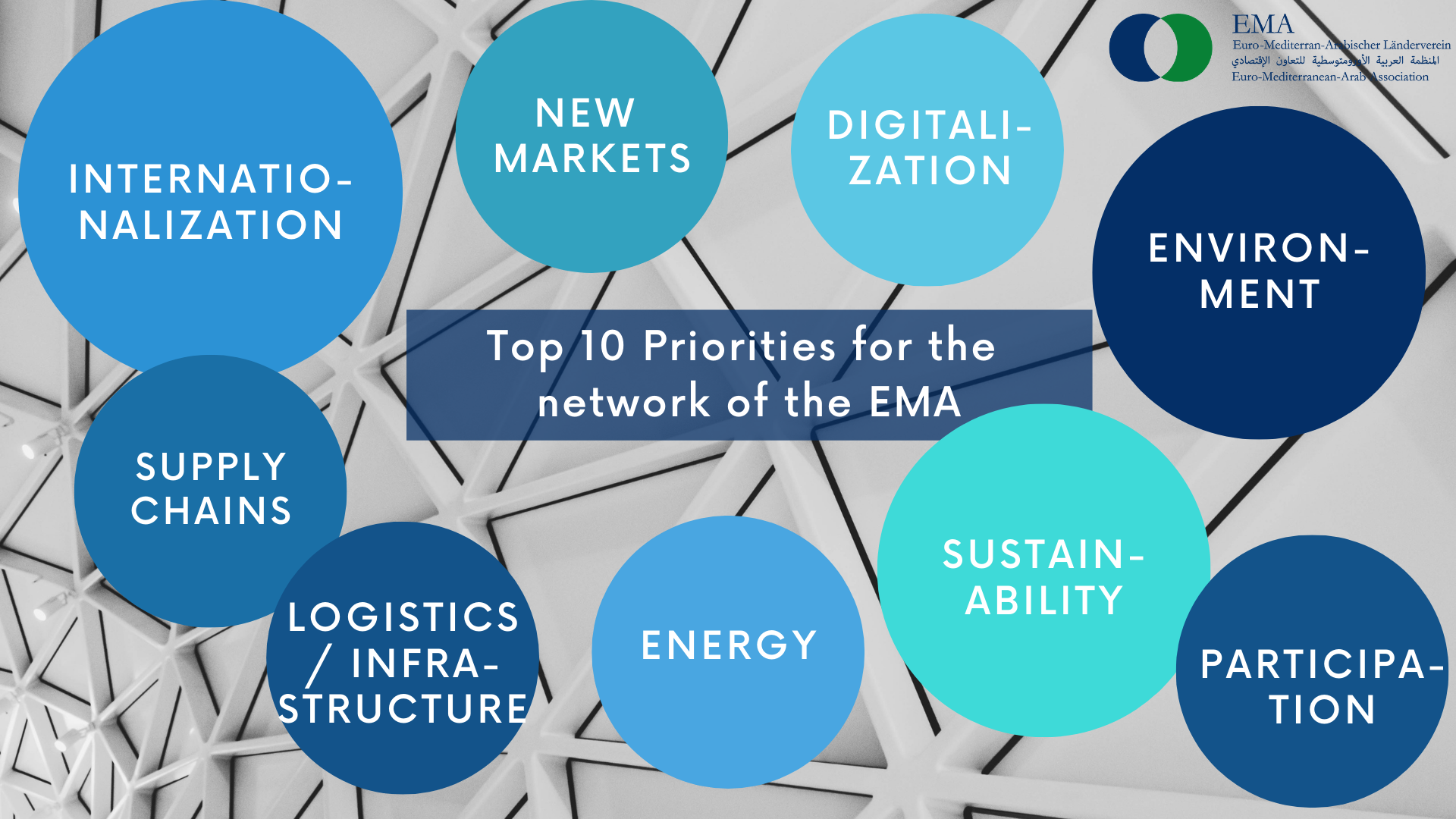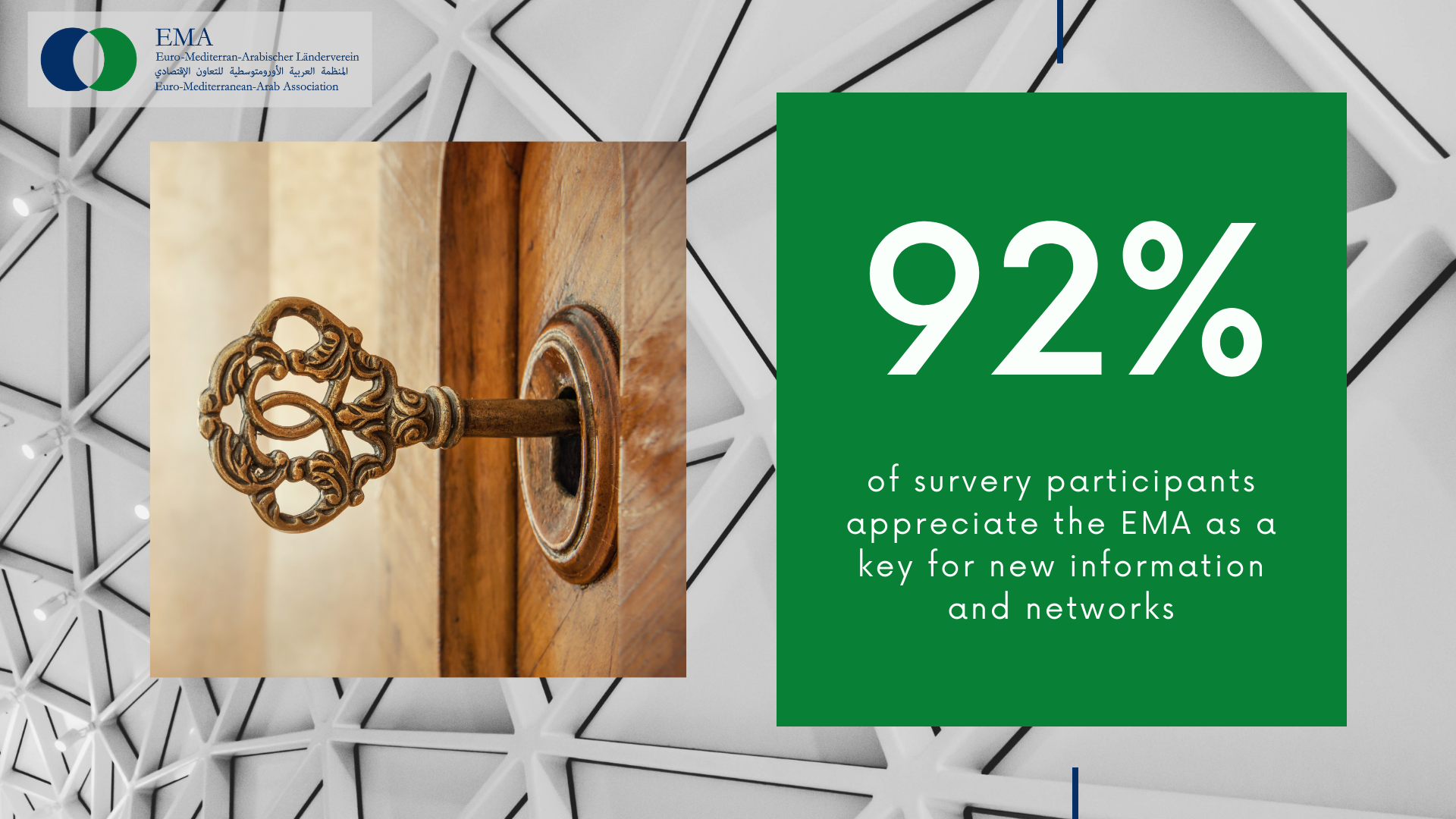 When asked what survey respondents expect from EMA, 92% indicated that they appreciate our information and networking events above all else. Indeed, wherever the opportunity arises, the EMA tries to integrate a networking opportunity, even into our online events, thus continuing to open doors to new networks and markets for our members. Delegation trips are in a close second in terms of expectations, 72% of respondents chose this service, which we will of course offer again as soon as the pandemic allows us to.
We were very impressed by the optimism in our network. We are happy that presumably, a large part of our network has found ways to deal with the Covid 19 pandemic. Many of the respondents were able to utilize the crisis as an opportunity for innovation and, above all, to push the digitalization of their companies. Besides, some companies were able to expand their portfolios to include Covid-19 related services. We are also very happy that 73% of the participants stated that they were able to continue their relationships with international business partners or customers digitally.
Furthermore, we asked which partners respondents would like to network with and, as mentioned above, the EMA always strives to offer its members as many networking opportunities as possible, even in times of a pandemic. The focus of our members is on the different actors mentioned in the picture. The diversity of our network partners is also reflected in our EMA Expert Talks, which you can find here .