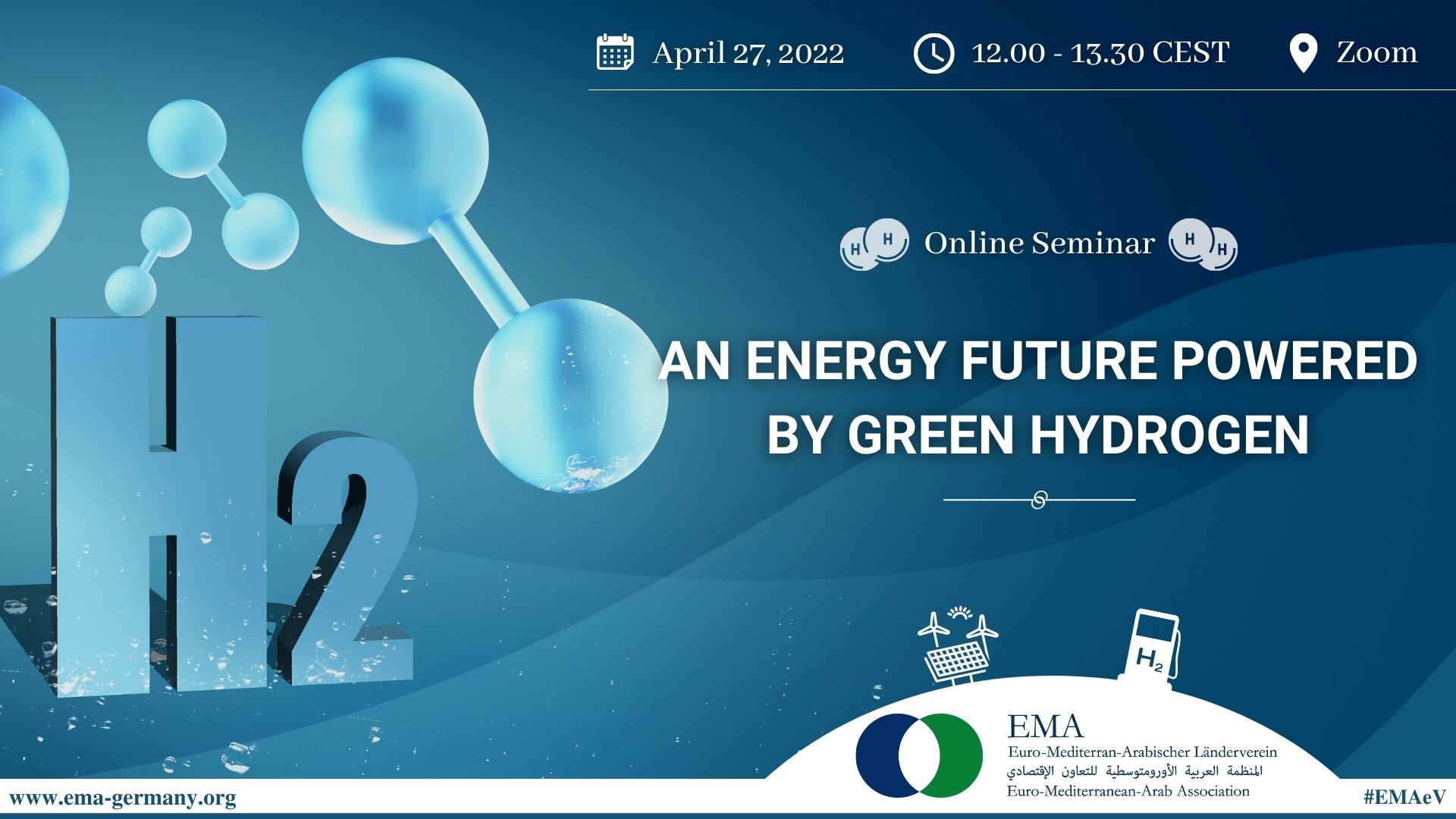 There is broad consensus worldwide that green hydrogen supply is technologically feasible, cost-competitive, and sustainable. It is also the green fuel of choice in the global quest of leading world economies to achieve net zero carbon emissions by 2050. 
The German National Hydrogen Strategy 2030 estimates the need for up to three million tons of green hydrogen per year by 2030. Moreover, green hydrogen and other renewable projects are expected to provide excellent opportunities to further diversify the economies of Arab Gulf and North African countries, attract new industrial sectors and investment, as well as create high-tech skilled jobs and training. 
The seminar "An Energy Future Powered by Green Hydrogen" sheds light on these developments and aims to bring together policymakers, private sector decision-makers, consultants, as well as researchers in the field of green hydrogen cooperation between Europe and the Mediterranean and Middle East region. With high ranking experts from Germany and the EMA region, we will discuss the dynamics of the Green Hydrogen market, opportunities for German SMEs and engage into a lively discussion for common action. 
Under the following link you are welcome to register now for this exciting event which will take place online on April 27, 2022 at 12pm CEST.