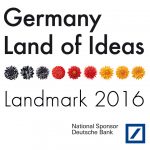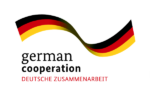 The Program
The Arabic word Ouissal means "bridge" or "connection", reflecting the objective of the German-Arab Mentoring Program: connecting female entrepreneurs in the context of common learning processes and intercultural exchange.
Initiated by the Euro-Mediterranean-Arab Association (EMA e.V.) and sponsored by the Federal Ministry for Economic Cooperation and Development (BMZ), Ouissal is dedicated to supporting the socioeconomic participation of women in their home countries.
The program selects a total of 40 German, Tunisian and Moroccan female entrepreneurs who work together in tandems on the business plan or on the business development strategies of the mentee – the experienced mentor sharing her knowledge and expertise with the mentee. Furthermore, Ouissal participants get the chance to take part in the German-Arab Women Forum, which gives them access to the German-Arab Women's Network – an outstanding platform for connecting with other femal entrepreneurs and numerous partner organizations.