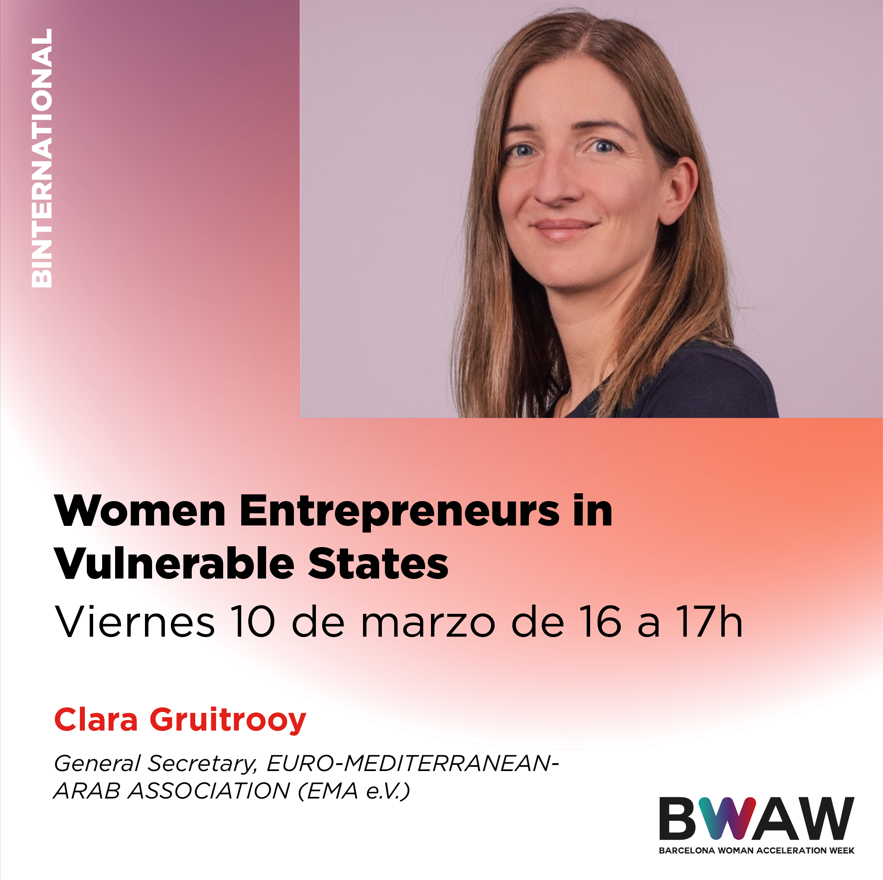 Join our secretary general, Clara Gruitrooy, in her participation in the third edition of Barcelona Women Acceleration Week (BWAW) tomorrow the 10th of March at 4:00 P.M CET.
The event is an open debate among experts and professionals to advance the dialogue toward gender equality. The 2-day event that already started today will tackle nine important topics on gender equality. Clara Gruitrooy will be part of the BINTERNATIONAL session titled "Women entrepreneurs in vulnerable states", alongside the amazing panelist's Maria Helena de Felipe Lehtonen, Carmen Geha, Hend Mgaieth and Dania Saliba Rodríguez.
Organized by the Consorci de la Zona Franca de Barcelona and the Fundación INCYDE, in cooperation with ASCAME, AFAEMME, Barcelona centre de Disseny, Barcelona Health Hub and many more, this event consists of 50+ speakers, 12 sessions, and 2,200+ attendees.
For more information and registration click here: