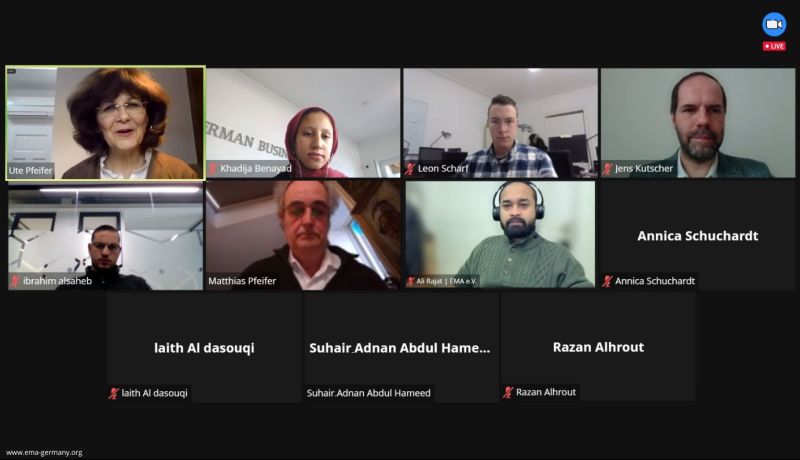 The EMA recently hosted an with selected participants, who gained insight into managing sustainability projects. The workshop brought together stakeholders from Germany, Jordan, and Iraq.
The participants developed ideas for follow-up projects in sustainablearchitecture, engineering, and construction. Special thanks go to our board member, coach, and architect Mrs. Ute Pfeifer for moderating the workshop and for her invaluable input and expertise in the fields of planning and construction.
The EMA invites all interested parties and stakeholders to develop future concepts with us.