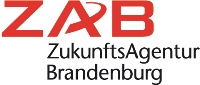 The 1. EMA-Forum for the Mashriq and the Gulf
November 19, 2012 - November 20, 2012
Federal Foreign Office, Berlin
After the EMA successfully established the regional forum for the Maghreb in Berlin last year, the EMA, in cooperation with the Federal Foreign Office, is dedicated to the countries of the Middle East and the Gulf region:
The 1. EMA-Forum for the Mashriq and the Gulf
Under the auspices of Federal Foreign Minister Dr. Guido Westerwelle
19 November 2012: Federal Foreign Office, Berlin
Followed by a gala dinner at the German Bundestag
20 November 2012: Reception, visitation and supporting program
(German-Arabic with simultaneous translation)
The Mashrek and the Gulf States have been of great importance for Germany's foreign trade and politics, not only since the events of the Arab Springs, but also as a link between Asia, Africa and Europe, this region represents a valuable key to successful economic cooperation.
It is therefore necessary to be able to assess and successfully exploit legal, political and external risks and potentials. The analyzes, experience reports and discussions of the high-ranking regional representatives, experts and entrepreneurs present at the Forum will not only provide insights on the podium and in the workshops. In addition, B2B discussions provide the ideal framework for networking in the generous breaks with country-specific tables.
An exclusive Gala dinner at the German Bundestag, receptions and a supporting program round off this unique event.
As a special highlight for our members – who receive free participation for the entire event! – the EMA Annual General Meeting will be held this year.
The focus of the event:
Challenges of the 21st century for German-Arab cooperation and for regional cooperation

Successful foreign trade

Leading industries for sustainable development

Financing, promotion and tendering

Entrepreneurs for economic growth

Personnel procurement and know-how transfer

Legal framework for safe management

Water management

Renewable Energies and the Environment

Health care

Infrastructure and green logistics
2012-11-19
2012-11-20
Europe/London
The 1. EMA-Forum for the Mashriq and the Gulf
Federal Foreign Office, Berlin
save event to calendar