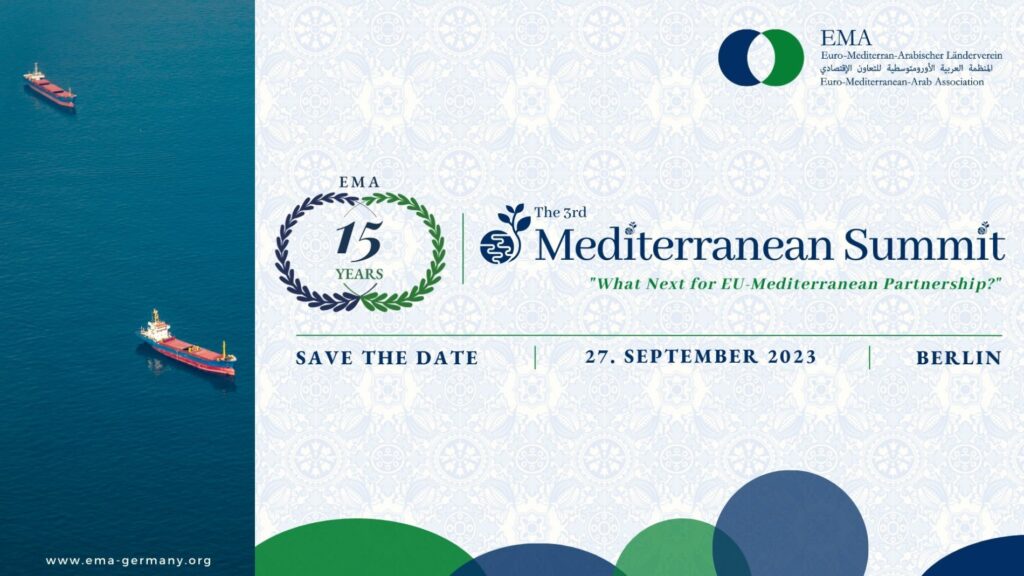 The EMA is excited to be back with its flagship event which coincides this year with EMA's 15th Anniversary. It marks a significant milestone for our organization, as we celebrate 15 years of unwavering commitment and engagement with the Mediterranean and the Middle East region.
The Summit will be our main event this year in Berlin, bringing together, in addition to EMA members, diplomats from EU and Arab League member states, parliamentarians, representatives of civil society and academia, as well as numerous Mediterranean decision-makers
Whether it is enery or mobility, digitaltransformation or foodsecurity, health, resilient supplychains or  entrepreneurship, the Summit will focus on issues of environmental, social and business sustainability and renewed cooperation between Europe and the Arab countries.
Please note that participation in the 3rd Mediterranean Summit is reserved for members of the EMA. Not yet a member of the EMA? Click here for more information