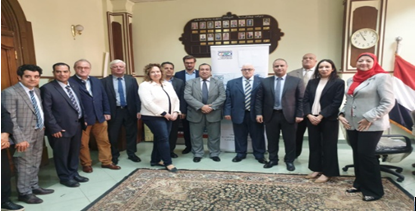 The Euro-Mediterranean-Arab Association (EMA e.V.) alongside its partners Bundesverband Materialwirtschaft, Einkauf und Logistik e.V. (BME) on the German side as well as Association AMCA and ASMEX on the Moroccan side collaborated to bring German and Moroccan business closer throughout cross-border supply chains between the two countries.
The second phase of the chamber and association project "Materials Purchasing and Supply Chain Management for Industrial Companies in Morocco" aims to strengthen the competitiveness and international orientation of Moroccan companies. The three main objectives of the program are:
💡Providing access to German buyers and exporters to the African markets through Morocco.
💡Strengthening the two associations in their local and regional activities.
💡Bridging networks between Germany, Morocco, and Africa.