Roundtable Djibouti 2016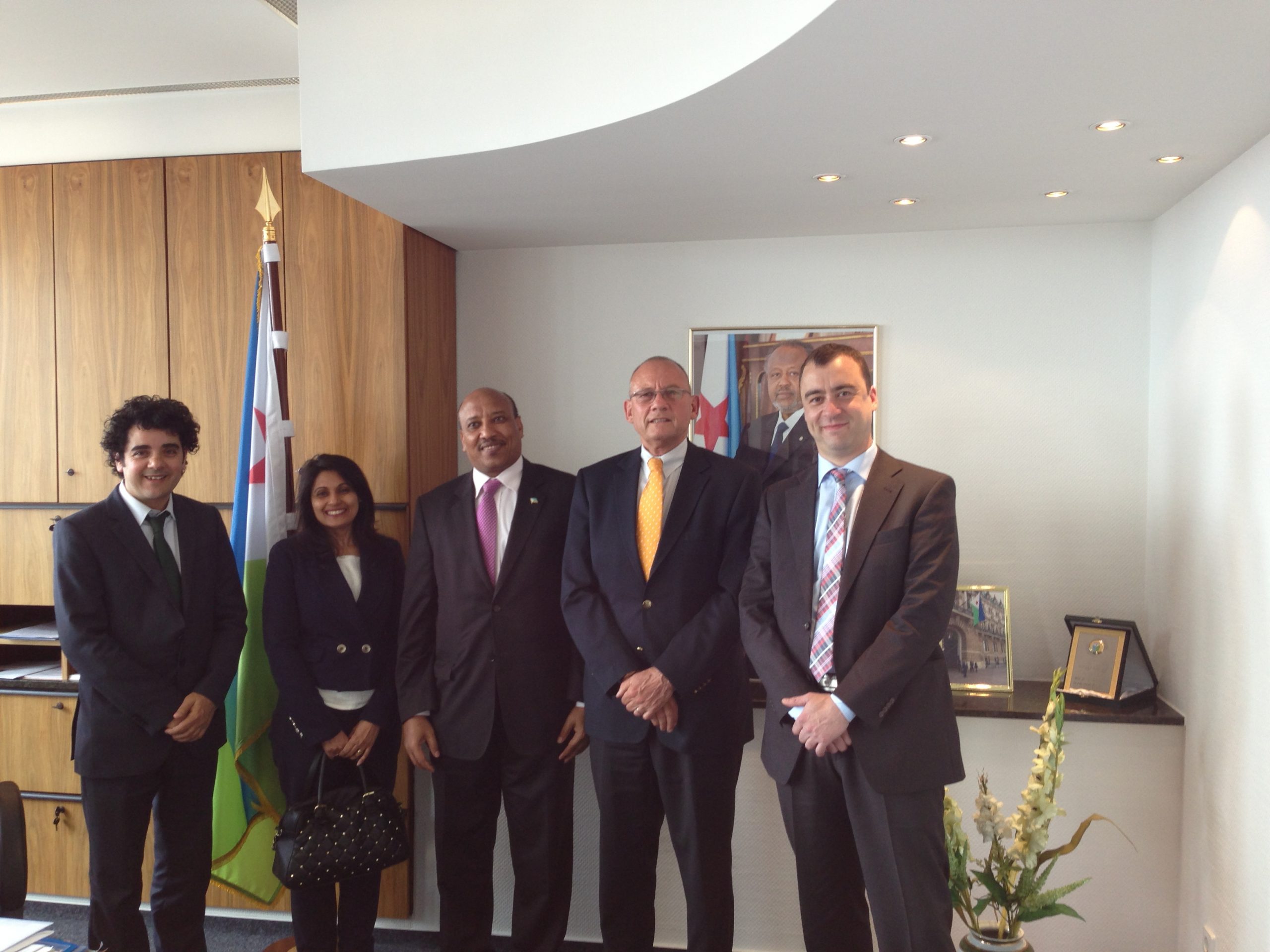 Hamburg
+49 (0) 40 609 455 437
Djibouti: Larger than its domestic market
On water, on land and in the air, numerous projects bear witness to Djibouti's growing involvement in global trade – especially as an import and export port for 100 million Ethiopians. It is an ideal location for issues relating to transport, logistics and infrastructure. At the invitation of the EMA Logistics Working Group, the Djiboutian ambassador, H.E. Aden Mohamed Dileita, provided information about the economic advantages of his country. He emphasized that Germany in particular is an important partner for Djibouti with its know-how and equipment.
A forward-looking investment policy offers attractive conditions for the country's further development. For example, returnees from the diaspora are increasingly setting up their own businesses, the university has set up a logistics course specifically to train the workforce of tomorrow, and various power plant projects in the field of renewable energies are increasingly securing the country's energy needs and independence of supply.
For further information on Djibouti we recommend the country profile Djibouti. You are also welcome to contact us directly – especially with regard to funding and project opportunities.
1970-1-17
1970-1-17
Europe/London
Roundtable Djibouti 2016
Hamburg
save event to calendar